Waidegger Wirt "Gailtal Gin"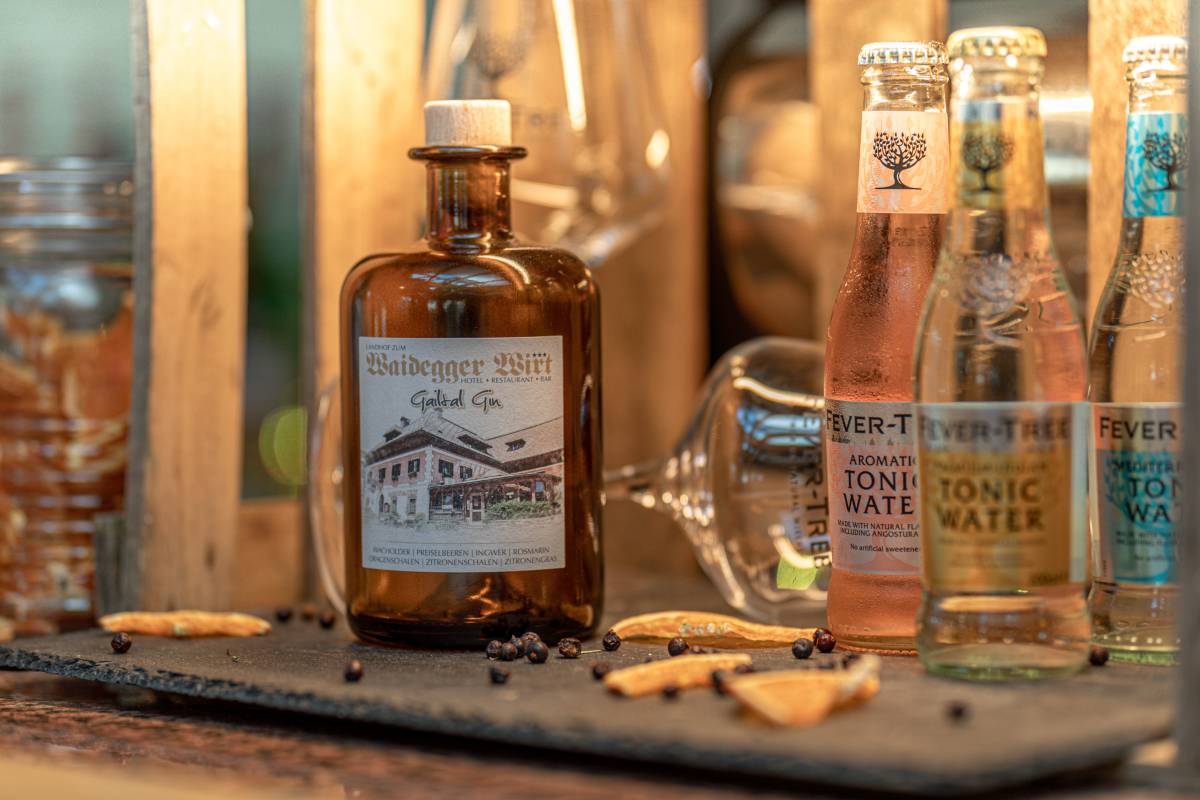 Description:
Fruity gin from Austria
Light, rough taste off juniper Rosemary and current combined with long lasting fruity notes of a lemon and orange peel as well as lemongrass. Ginger in the aftertaste creates a comfortably spicy note.
It is best combined with classic tonic water such as Lobsters, Thomas Henry, or Fever Tree
Botanicals:
Juniper, currants, ginger, rosemary, orange peel, lemon peel, lemongrass.
Content: 500ml
Alcohol percentage: 40% Vol.
Created by Albert & Silke
Crafted by Freihof/Hämmerle
Shipping in Austria: 4,00 Euros
Shipping in the EU/ Europe: 6,00 Euros
Free shipping when ordering three or more bottles.
For shipping to Switzerland and non-EU countries/ countries outside Europe please contact us directly.