Hiking in the Nassfeld region
Limitless hiking in the Gailtal Alps
Austria or Italy? A hiking holiday in the Nassfeld- Lake Pressegger area promises the best of both countries. The diverse hiker's world of the area stretches from the Carnic Alps all the way to the Julian Alps; this basically guarantees stark contrasts and surprising sights.
Fresh mountain air combined with a Mediterranean scent:
Endless experiences and opportunities to admire Carinthia's stunning nature await in the World of Mountains & Lakes. When hiking on the sunny side of the Alps, follow the steps of days long gone by. Themed hiking-tracks over prehistoric ocean floors provide insight into past eras of Earth's history. Additionally, Relaxed strolls over mountainous tracks lead to cheeseries rich in history.
The Nassfeld Hiking-world at a glance
1.000 km hiking tracks
Hike at elevations of 600 m to 2.800 m
Cross-border tracks all the way to the Italian "Val Canale"
2 long-distance hiking tracks: "Karnischer Höhenweg" and "Gailtaler Höhenweg"
2 pilgrimage routes: "Marienpilgerweg" and "Weg des Buches" (Way of the book)
2 mountaineer's villages: Mauthen and the Lesachtal
Slow Trail roundtrip at Lake Pressegger through Austria's second largest reed belt
25 themed tracks and stunning mountain lakes
Geotrails in the "GeoPark" Carnic Alps
Via ferratas and other climbing routes
3 summer-mountain cableways at Nassfeld and one more at Weissensee
85 alps in Austria and Italy across the Carnic "Milk Road"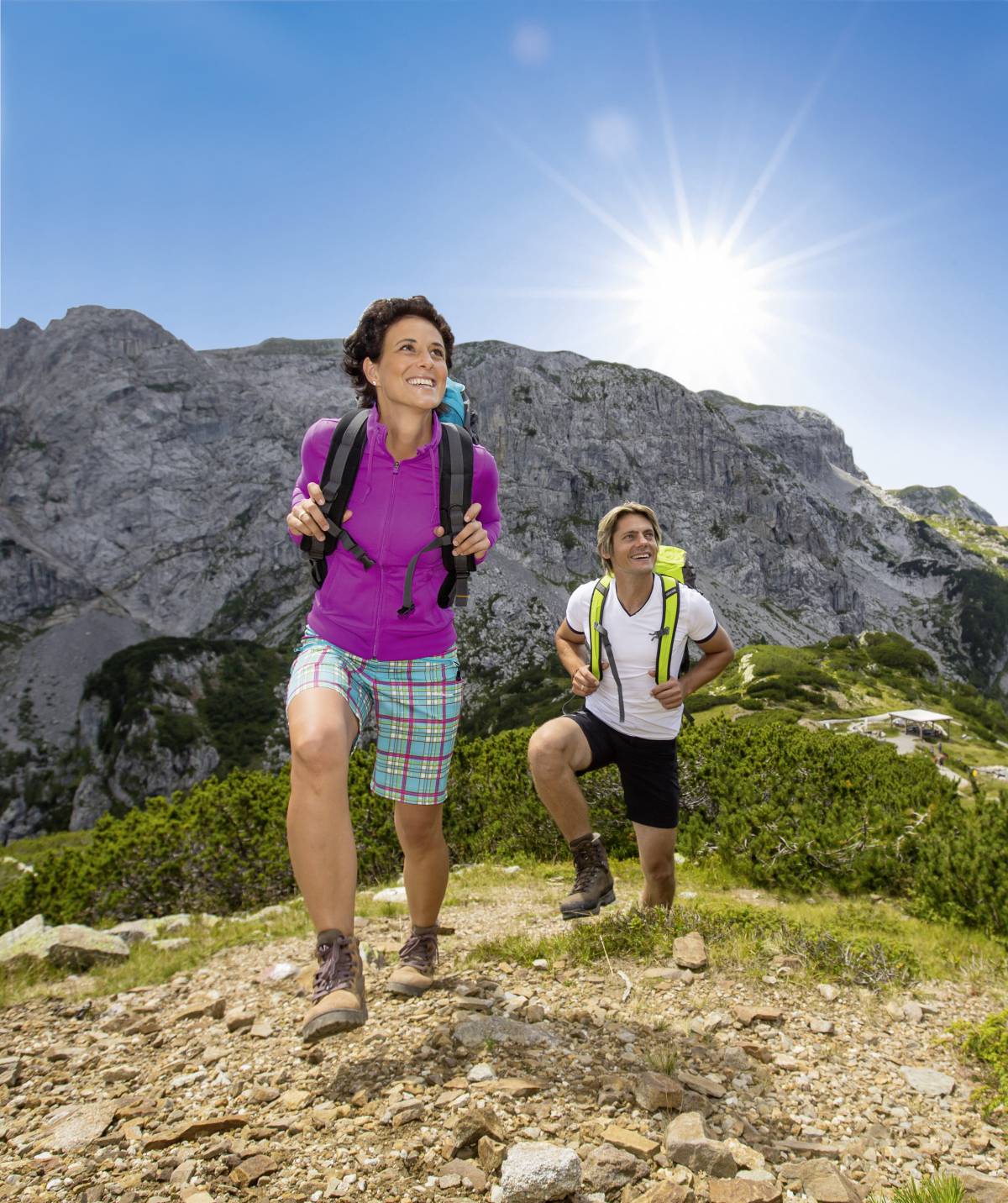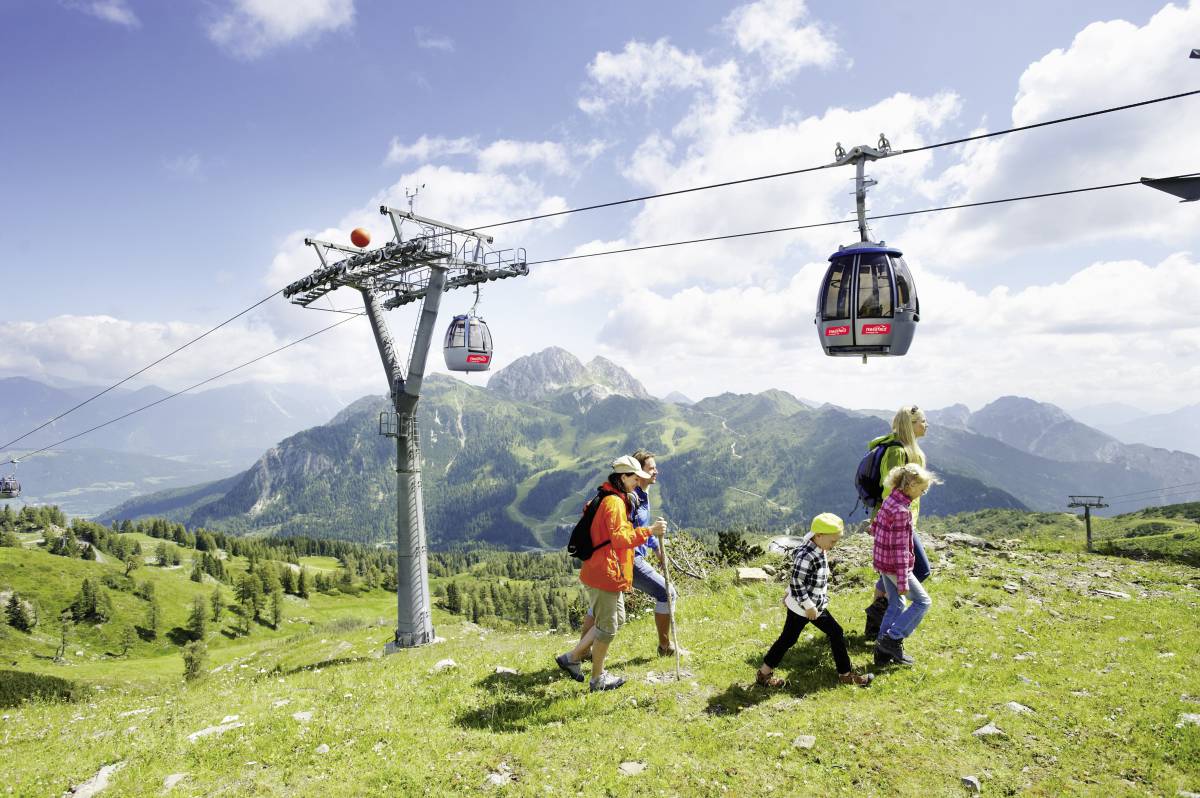 Summer-mountain cableways in Nassfeld
Action-packed
adventures
, intriguing offers for families,
culinary moments of joy, stunning views and vistas
– that all and much more is there for you to explore with
"Austria's best summer mountain cableways"
Mountain cableways for hikers
In Nassfeld, hiker's joy is always just a cable car's ride. Here, both Austria's mountains as well as Italian terrain are there for you to set foot on.
Mountain cableways for Biker
The Lift & Bike Giro is the Alp's longest "downhill" track. It only one of many surprises waiting for bikers in the Bike World. The bike- and mountain bike-transport is surprisingly easy and comfortable and possible with all cable ways. Get taken to your next hike!

Family hikes
What makes the World of Mountains & Lakes the ideal destination for a hiking holiday for the whole family? 25 themed tracks, various "Geotrails" and mountaineering adventures in both Austria and Italy underscore the variety of hiking on the sunny side of the Alps.
Borderless, Tracks, Joy: 
It is not only the hikes of the region that await in the GeoPark of the Carnic Alps; instead, a total of 46 huts and alps invite young and old to get in touch with the land and locals of the Nassfeld-Lake Pressegger area.
The same is true for kids as children's hearts may skip a beat with the lovely "Kids' Adventure world"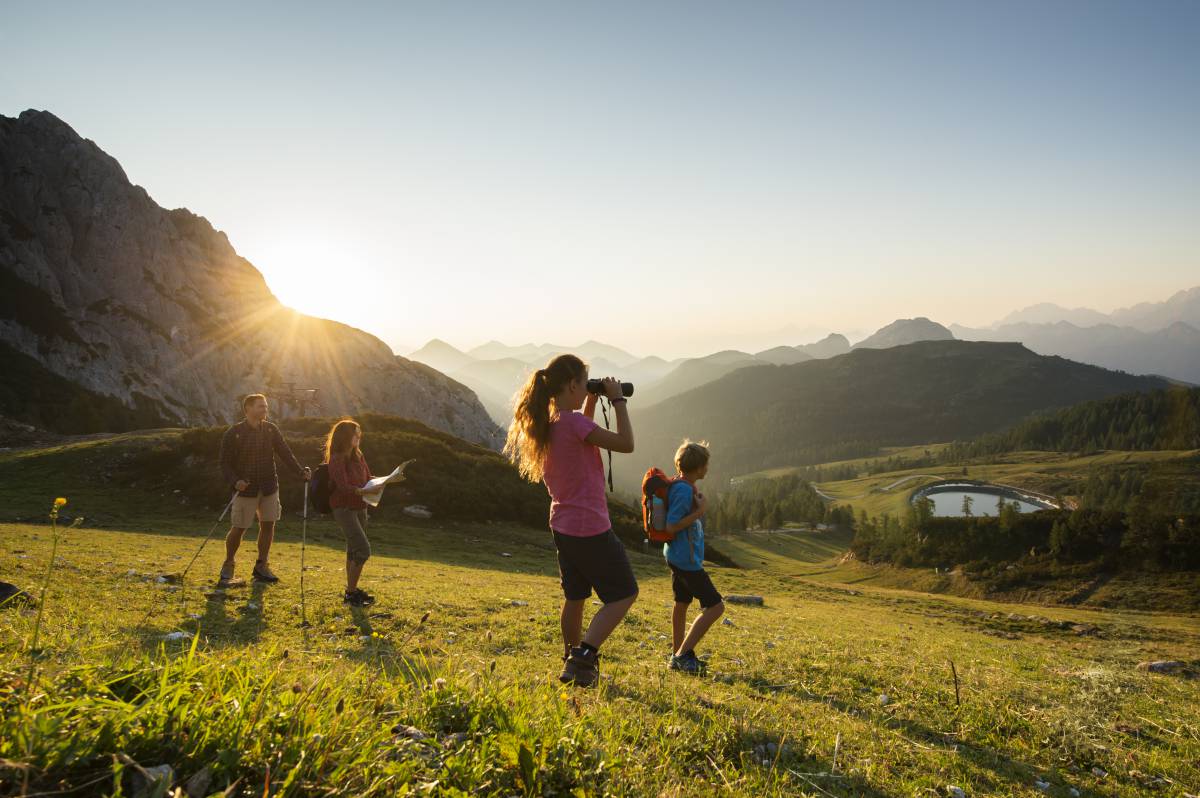 Suggestions for hiking routes & tour planner

By clicking here, you will allow external content to be loaded. This will enable the eventual transmission of personally identifiable information to third parties. More information:
kaernten.at/motorrad/service/datenschutz/