Summer at Waidegger Wirt
Look forward to many holiday experiences
The carinthian nature arena, south of the Alps, has numerous wonderful things to discover! Cycling, swimming, fishing, golfing, or hiking – Carinthia has something on offer for everyone. The pristine landscape with the bathing lakes Pressegger See (10km away) and Weissen See (25km away) as well as the striking mountains of the Carnic Alps, compose the ideal conditions for an outstanding vacation.
Our highlights in summer
Waidegger Wirt's "Indulge 3/4 board"
- Rich, lavish and regional organic breakfast buffet
- Lunch snacks including soup, cake, coffee, tea and more.
- 3 – course meals, vegetarian meals and meals for children
Idyllic outdoor dining area in the shade
Trips to a "Mountain farmer's breakfast" at Fini's at an elevation of 1100m.
Weekly barbecue nights and the cosy quarry with its traditional log cabin and fishing pond
Outdoor pool (heated to 30 °C in spring and autumn), expanded area for lying down and new sitting accommodations in the shade
Outdoor playing ground with slides and swings, as well as opportunities for football and table tennis
Heated, indoor recreational room: table tennis, billiards, table football, dart, and flipper.
Free entrance to lido Pressegger-See
Lockable garages, with a washing- and dry area as well as a corner to tinker with your machine, for over 45 motorcycles. A professional garage is just in reach (4km)
Finnish sauna, physiotherm infrared cabin, steam sauna
Free bicycle hire (new mountain bikes, bikes for women and children)
E-bike rental directly in the hotel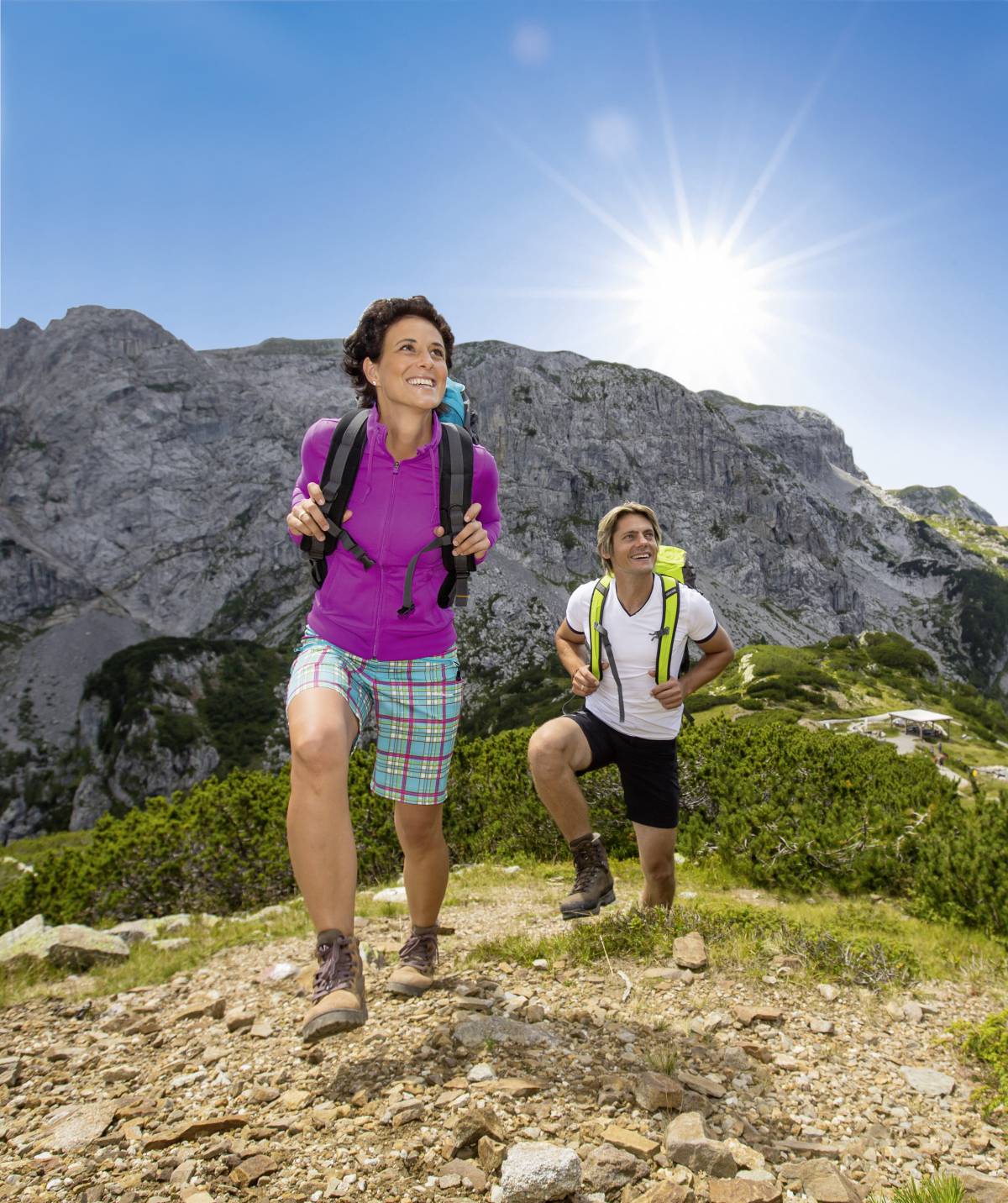 -30% Discount for our house guests at Nassfeld and its vicinity
-30% on the Nassfeld daily ticket
- Includes: free ride with the mountain cableway "Millenium Express"
- Includes: free ride with chairlift "Gartnerkofel"
- Includes: free ride with the "Almtaxi" Piccolo Express"
- Includes: one free ride with Carinthia's longest alpine coaster "Pendolino"
-30% on the mountain ascent/ decent with Nassfeld cable car
-30% on the Felsenlabyrinth & 3D archery park - Treßdorfer Alm
-30% on the equestrian farm Einetter that offers coach rides, riding lessons, horseback riding for beginners and advanced riders
-30% on all activities offered by Fit & Fun Raftingclub (climbing, kayaking, rafting, ...)
-30% Motorcycle tour ticket for the Großglockner-, Gerlos- & Nockalmstraße
-30% on the indoor pool AQUARENA in Kötschach-Mauthen (20km)
-30% to -50% on golfing at GC Nassfeld Golf (just on-site)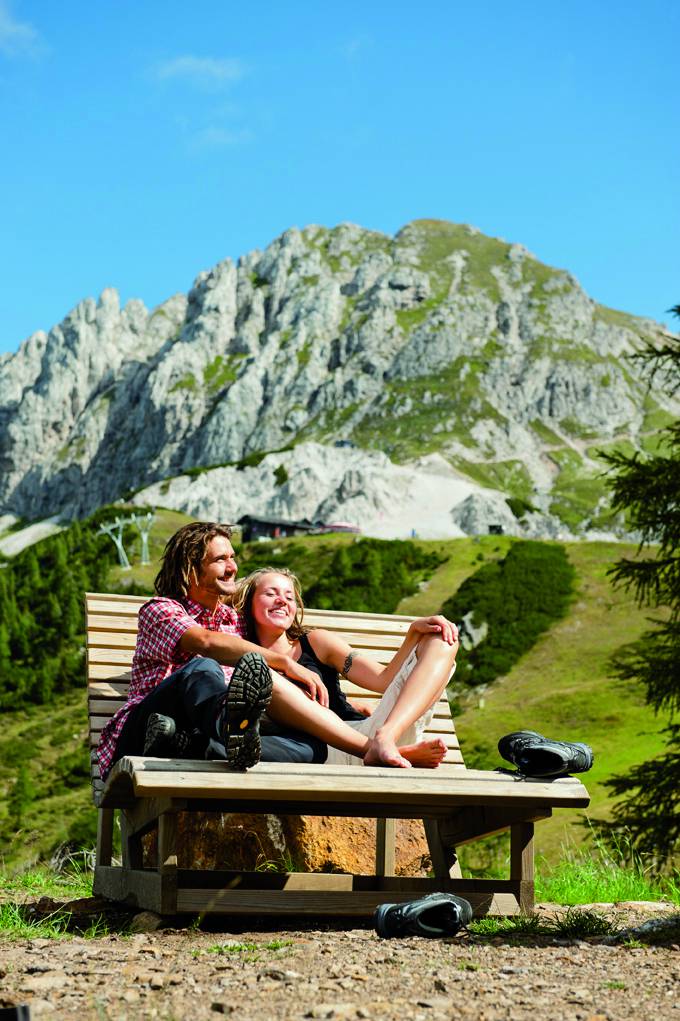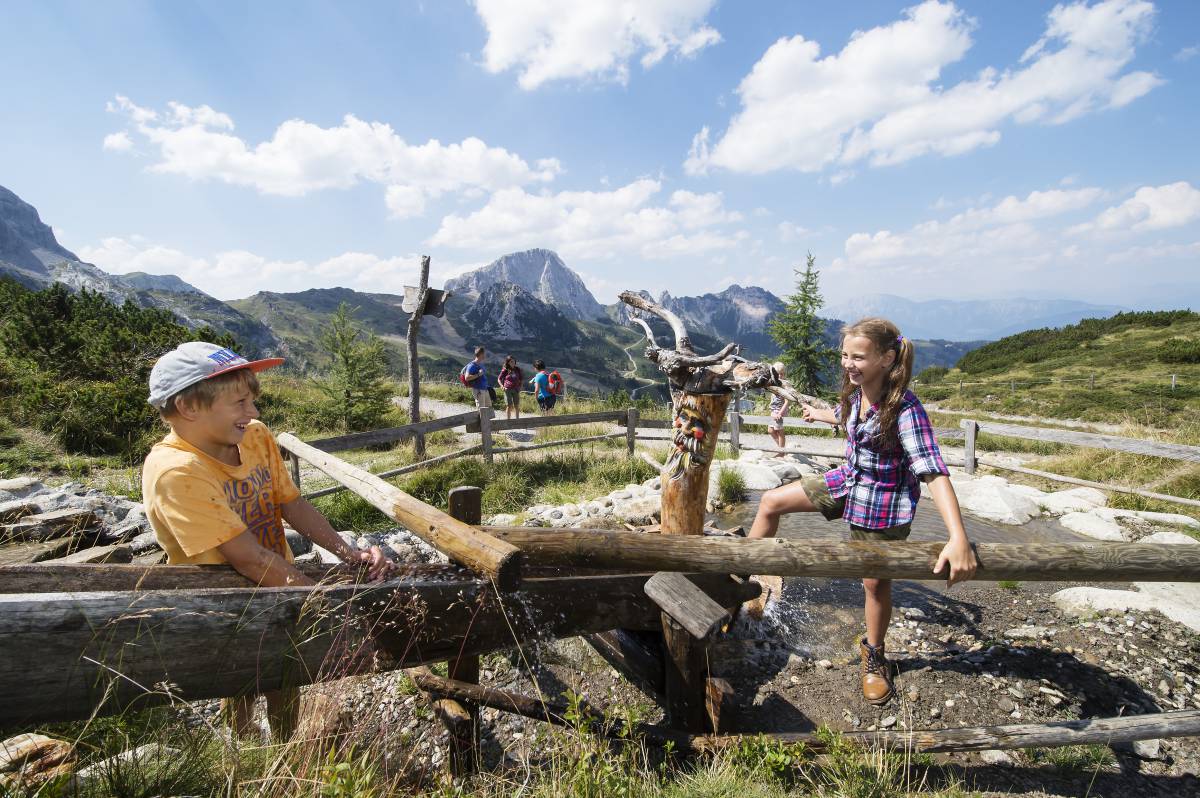 Aqua Trail "BergWasser"
Play - experience - marvel: That the motto of the new, 1,5 km long family trail on the Madritsche. A trip for the whole family; the Aqua trail "BergWasser" is ready for the little ones in their buggies.
Unexpected: The view of the impressive mountain backdrop seen from an accessible sailing boat, anchored at the banks of a small mountain lake.
Mountain Bike Trails in Nassfeld
Over the last view years, long forgotten hiking- and smuggler trails have been rediscovered and rebuilt to nature-like single trails. Several of the 11 total trails (8 in Nassfeld and 3 at lake Weisensee) cross the boarder between Italy and Austrian. This not only makes them attractive for the breath-taking scenery, but also the diverse culinary prospects are remarkable.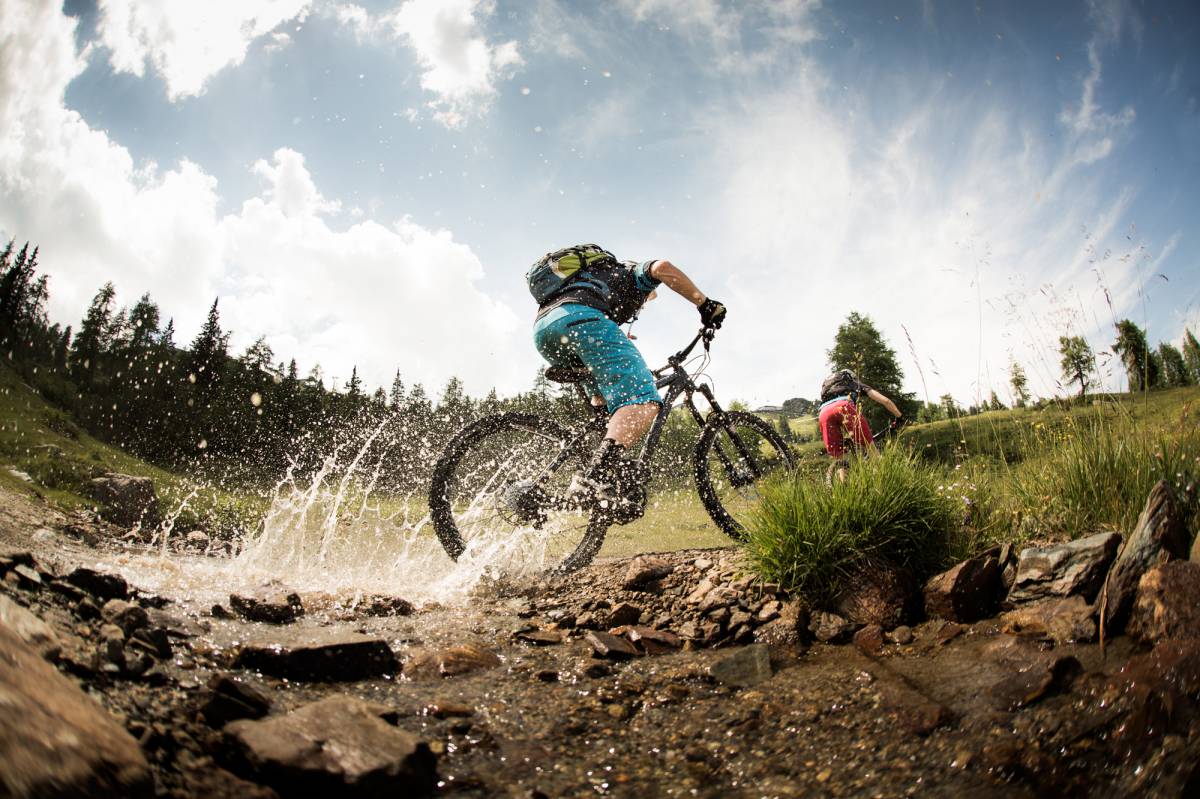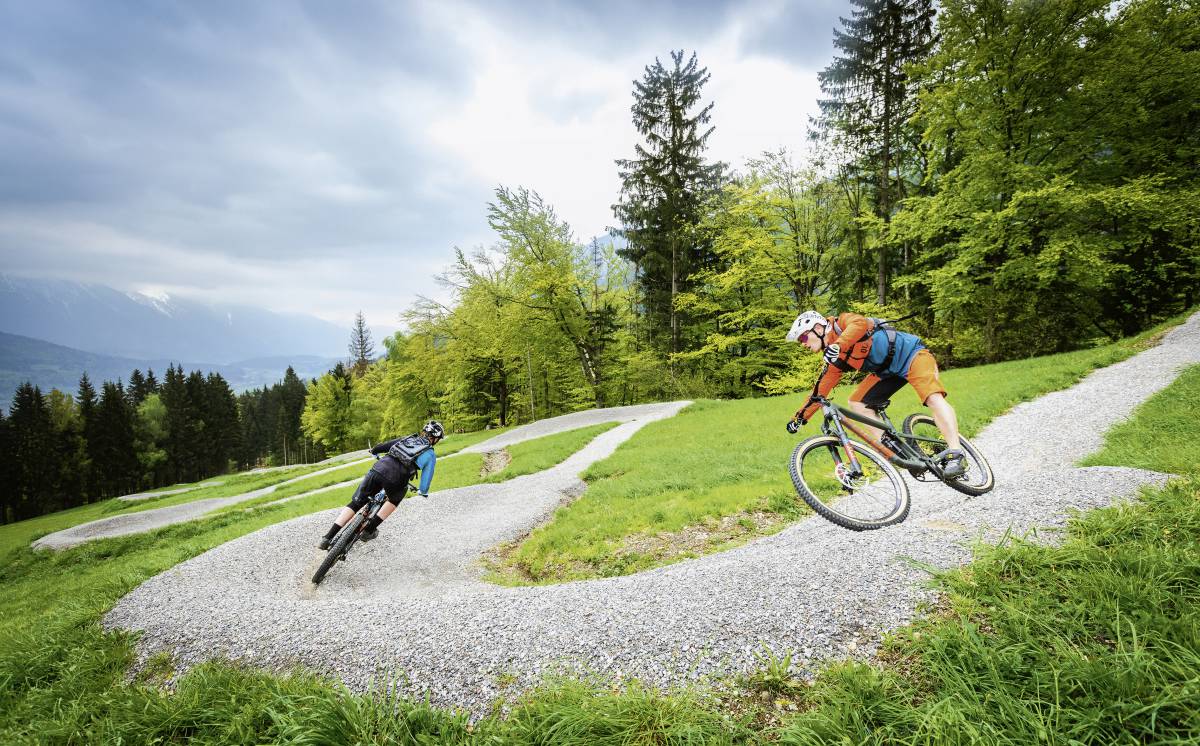 NEW: Flow-Trail "MEX-Line I"
The new, more than 4 km long Flow-Trail "MEX – Line I" spans the distance from Gmanberg (1044m), the first section of the Millenium-Express, all the way to Tröpolach (614m). The way uphill can be taken by cable car. The Flow Trail runs through forest and meadowy passages and will include sharp turn and "jumping tables". With an average gradient of 10 to 15 degrees, the Flow trail is an ideal track for mountain bikers on a basic level.
Moreover, the trail includes a self-service washing station for mountain bikes at the lower terminus of the Millennium Express.
Pendolino
High speed and high safety are two staples of the alpine coaster "Pendolino". Turn by turn, at around two kilometres in length and 400 metres of altitude, Pendolino finds it way downhill. The track leads from the summit station Madritsche of the cable car Millennium-Express all the way to the mid-station Tressdorfer Alm. Thus, it is the longest alpine coaster in all of Carinthia and definitely worth a visit for the whole family.

Children aged seven are allowed to drive alone. Anybody younger needs to be accompanied by a parent. A special photo to remember the highspeed occasion can be found online following the visit of Pendolino.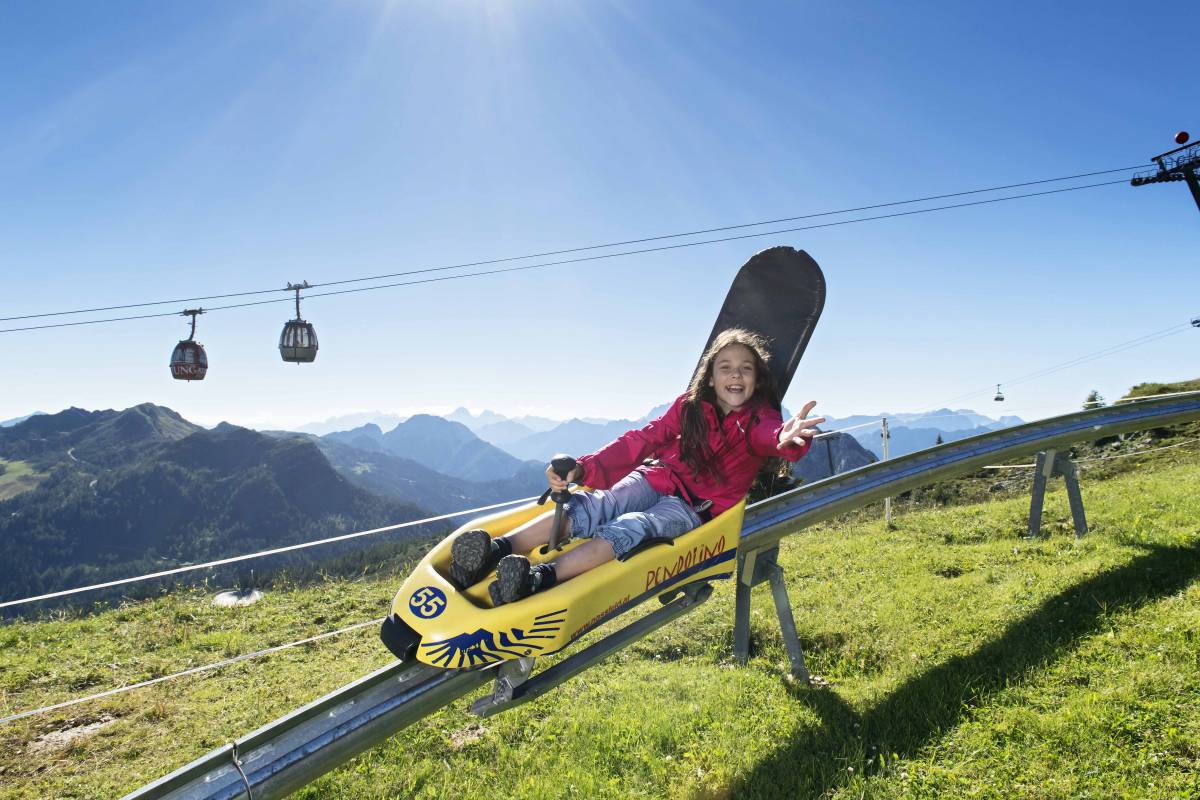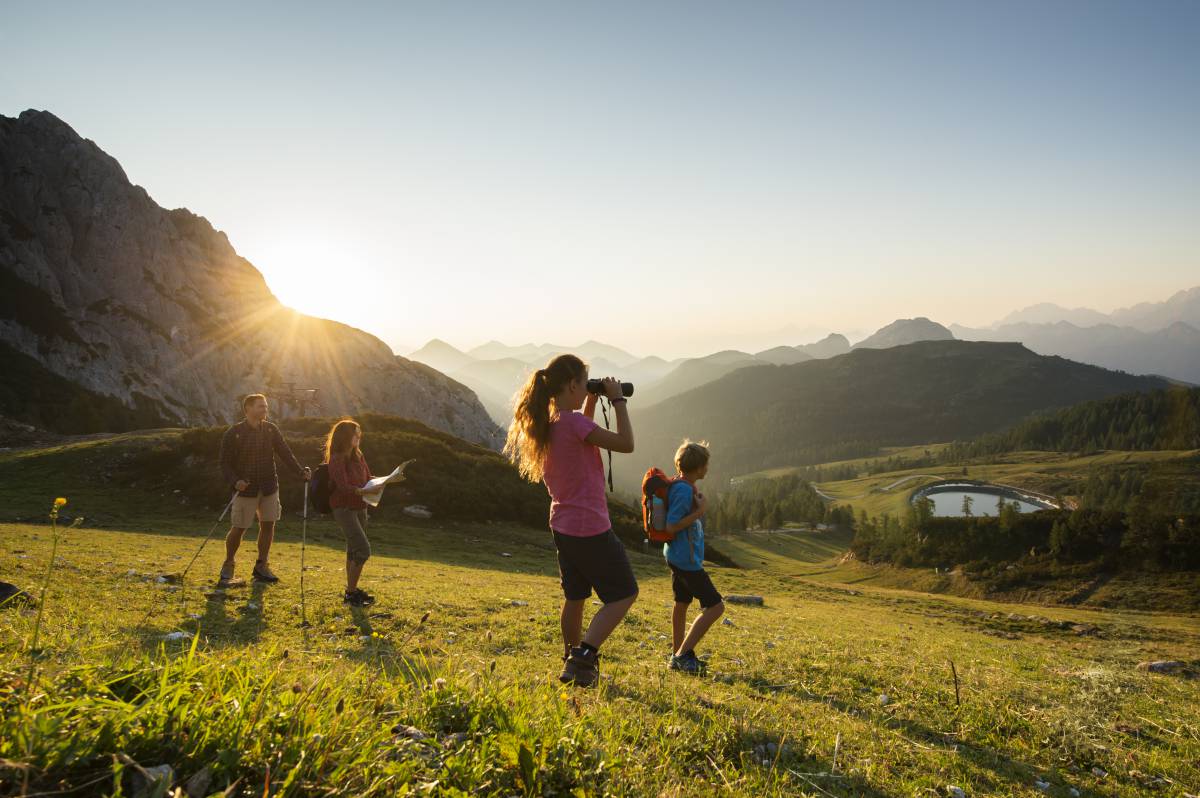 Climbing & hiking in Nassfeld
Up-close-and-personal with the mountains. Nothing can match the connection to the rocks of the alps that mountain climbing, and hiking offers. Feel the supportive rock and enjoy the tranquillity and freedom of dizzy altitudes. Numerous fixed rope tours, for beginners and experts alike, wait to be explored. Tours that are worth the visit include the Rosskofel, Trogkofel, Malruch, Zottachkofel and the Garnerkofel. Breath-takingly stunning views over the surrounding alps await you at the summits!
Rock labyrinth & Flying Fox-mile
The Tressdorfer Alm at Nassfeld offers a high-rope course, some gorges, even more fixed rope tours as well as a natural rock for climbing. Outdoor enthusiasts of all ages can find the right climbing opportunity. The especially brave ones can – Tarzan-like – fly from tree to tree at the Flying-Fox mile. A special course for children is also on offer!
Forest rope-park: fixed-roped tours, caves, gorges, high-rope elements including rope-, net- and bucket bridges.
Swing from tree to tree just like Tarzan. Excitement awaits in dizzying hights. Equipment included: Via ferrata set, carbine, helmet, pulley. Professional instruction and introduction to climbing through certified Guides and experts.
And of course, much more!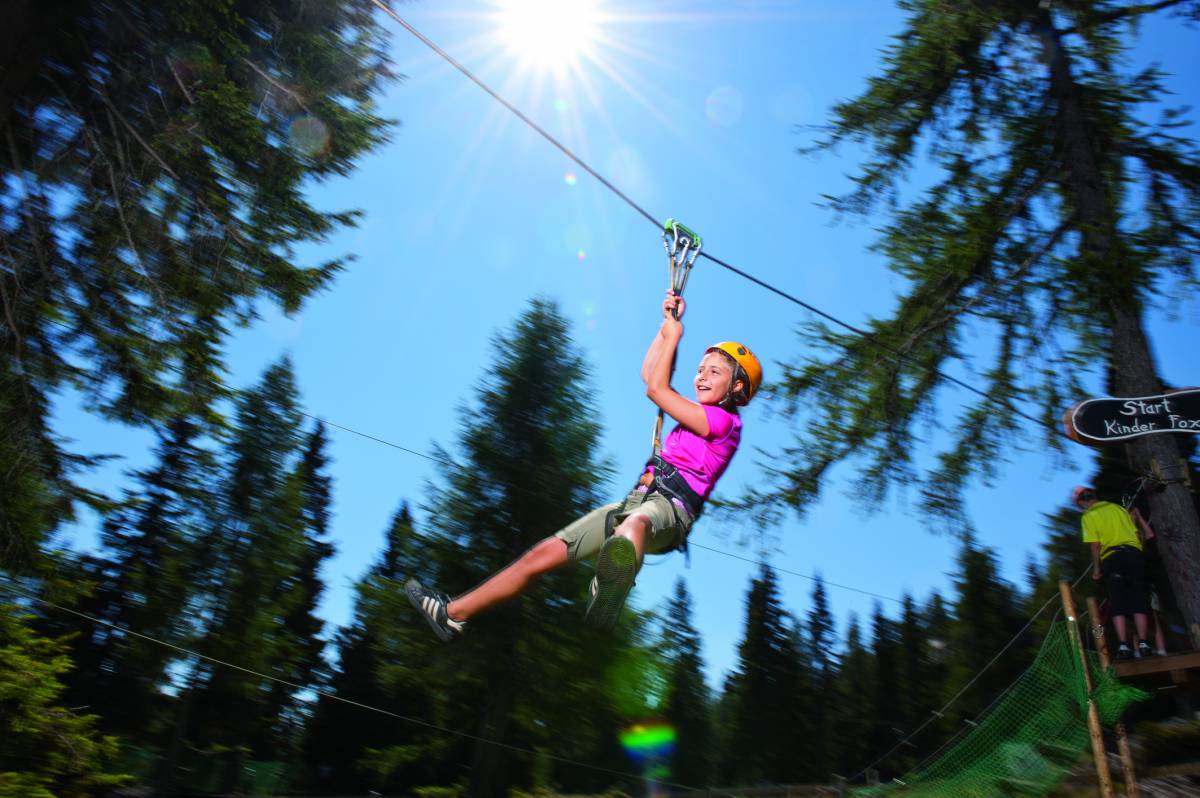 Mit Ihrem Klick willigen Sie ein, dass ein externer Inhalt geladen wird. Damit werden personenbezogene Daten an Drittplattformen übermittelt. Für mehr Informationen:
nassfeld.at/de/Datenschutz/