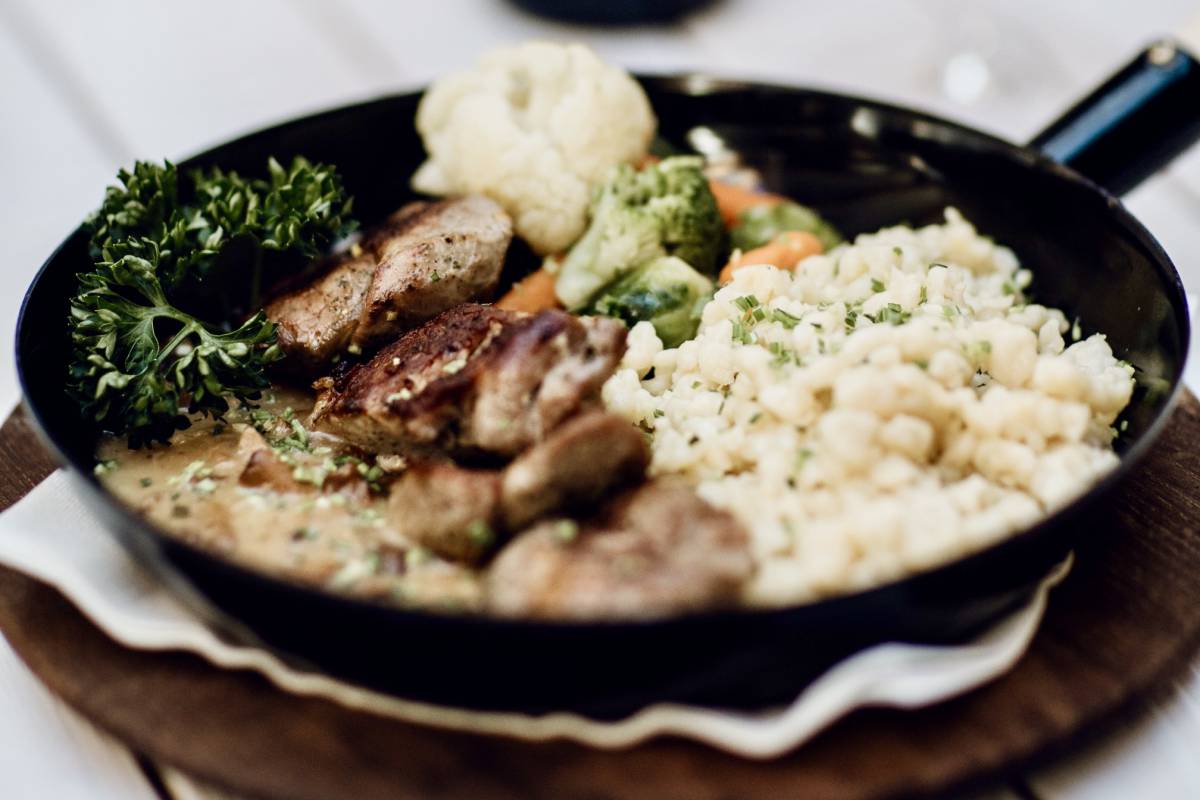 Board:
Indulge 3/4 board (Summer)
rich & regional organic breakfast buffet
lunch-snack with soups, cakes, coffee, tea and much more ...
3-course-choice-menus, vegetarian- & children's menus
Halfboard (Winter)
rich & regional organic breakfast buffet
3-course-choice-menus, vegetarian- & children's menus
We exclusively use products from local, Austrian sources. Gluten- and lactose-free meals are available on demand.
The restaurant
The upper place, where the house is located is situated in a recreational area for both young and old. No trouble, no noise, no stress - nothing disturbs the countryside idyll. The same goes for the local cuisine; Albert and his partner Silke count on new ideas and a breath of fresh air to reinvigorate the family-run estate.
The young managers bring lots of energy, lots of new ideas, and lots of love and attention to detail to the new concept. This, of course, effects the regional cuisine. Sustainability, regionality or "slow food" are not just catch phrases, but rather the philosophies that are incorporated into the taste and the culinary creations of the local cuisine.
Meat, vegetables, lettuce, and much more is sourced from local farms, for Waidegger Wirt not only counts on, but lives quality.


Daily hot food:
Midday: Friday to Sunday & on bank holidays from 11:30 am bis 2 pm.
Evening: Monday to Sunday from 5:30 pm to 8:30 pm.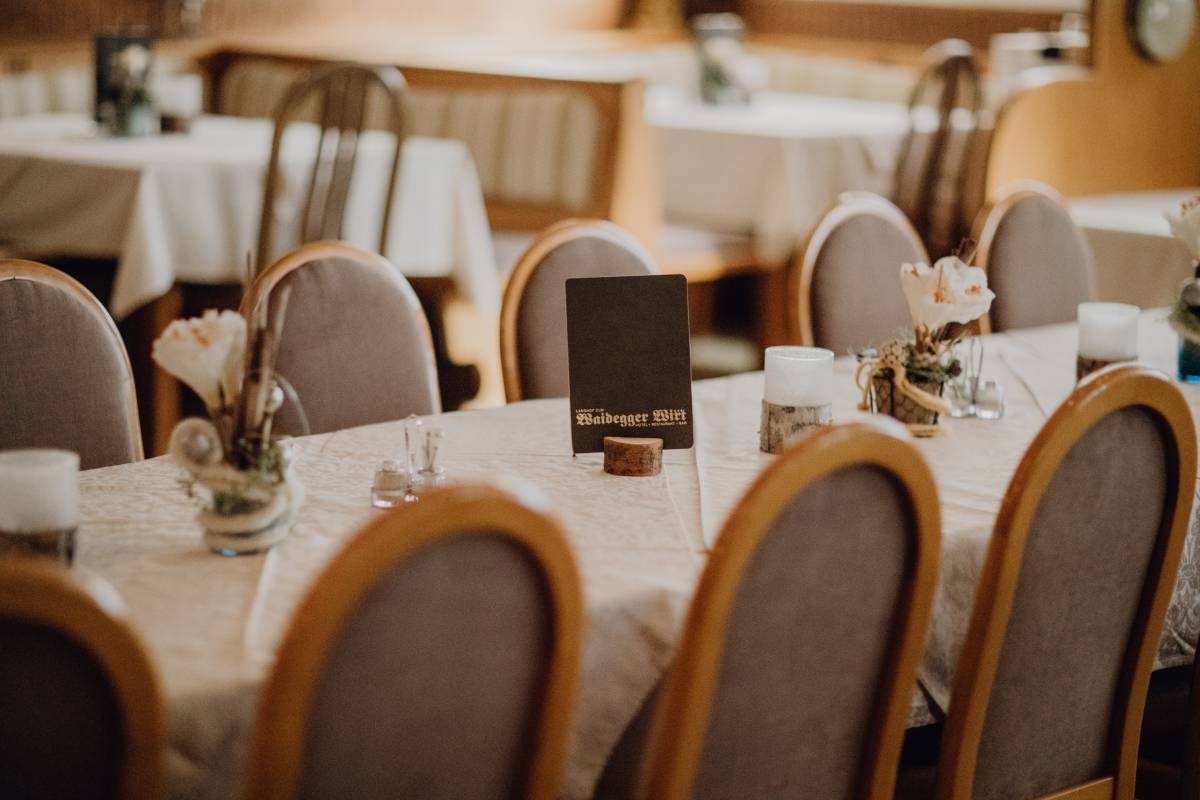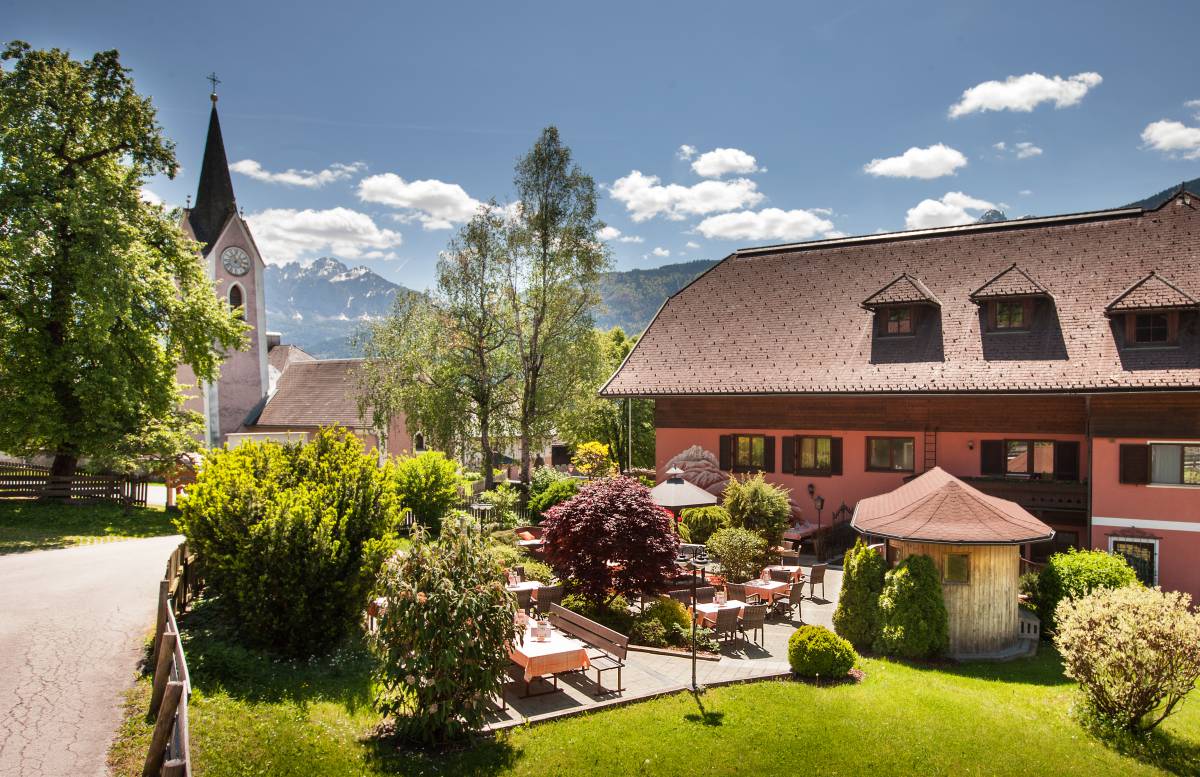 The outdoor dining area
A romantic piece of land, plotted unexpectedly right behind the hotel's walls invites with its cosy and relaxed atmosphere. On the northern side of the hotel, there is a small "Garden-Eden" that has publicly been crowned one of the most beautiful "Gastgärten" of the whole area. Enjoy the lush garden while enjoying ice-cream varieties or start unwinding with your favourite appetisers.
The bar
The stylish bar underscores the house's overall concept.
Finish off the day with extravagant cocktails or a glass of quality wine in the house's own bar. Explore the world of gin & tonics; over 200 G&T varieties, including the house made "Gailtal Gin", are currently on offer.
The comfortable restaurant, in a fresh cottage-like appearance, invites you to stay and relax till the later hours.
"Take some time and enjoy" - that's the philosophy of the house. Dancing nights with live music round off what Waidegger has to offer.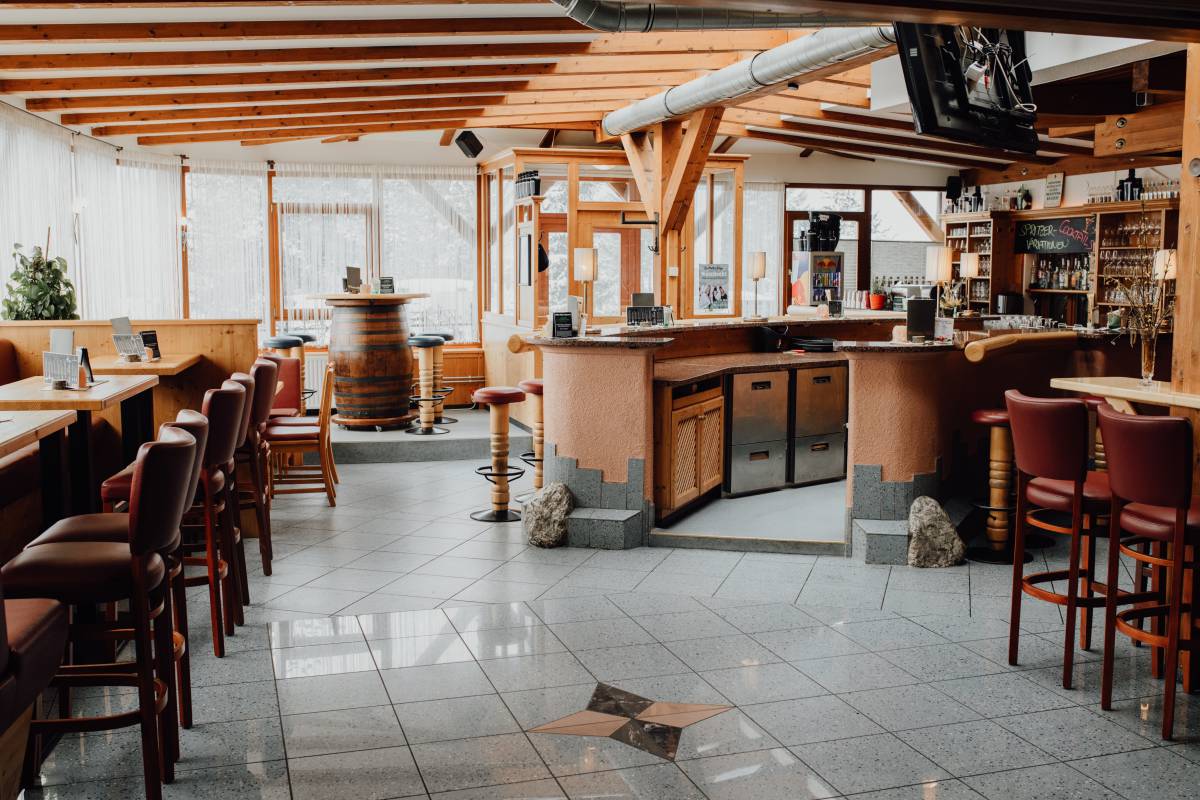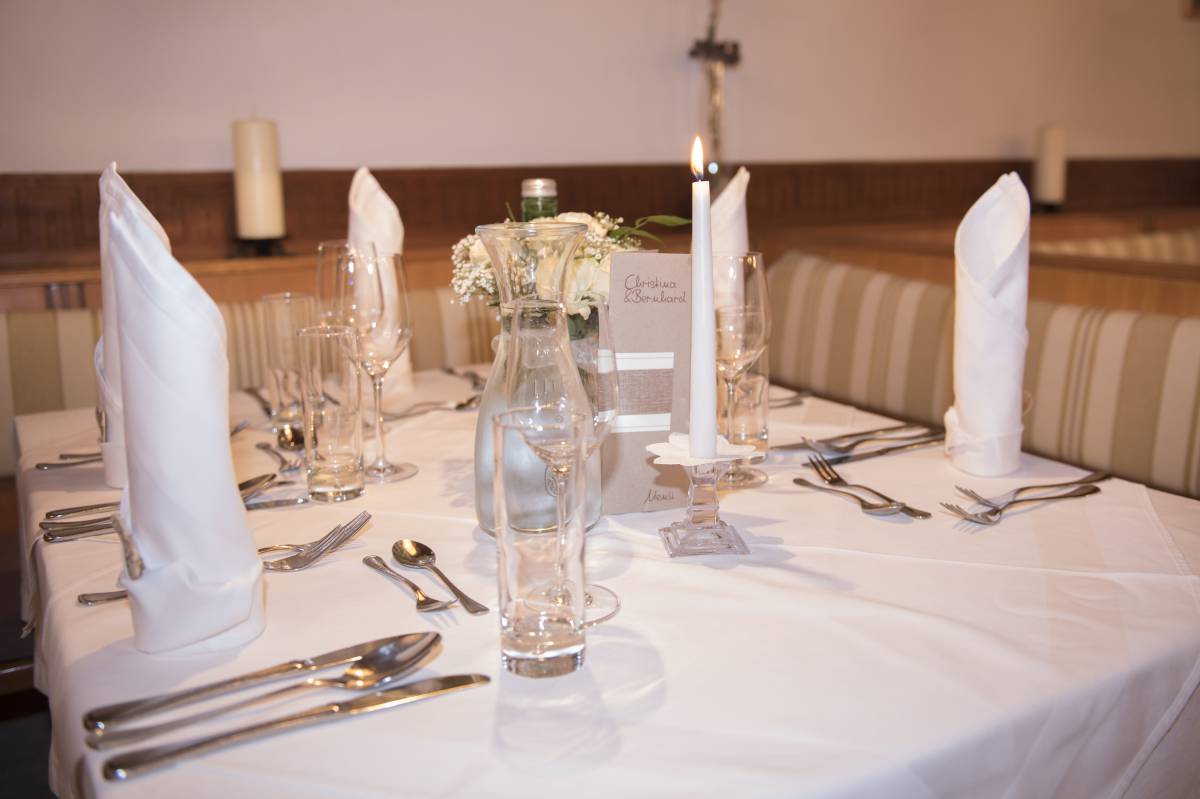 Family- and business events
There are endless reasons to celebrate. No matter if it's a baptism, confirmation, wedding, anniversary, a birthday, Christmas, a business event, or just celebrating for the sake of it, the house offers ample room for up to 120 people.
The Pernull family knows about the wishes of their guests. they, lovingly, take care of every little detail, to make sure their guests can enjoy a special day worth remembering.

Food it's an essential part of every good party. Culinary perfection as well as a special feeling for (large) events are part of the Pernull's craftsmanship. The family and their team take care of all your individual event wishes.
Waidegger Wirt "Gailtal Gin"
Silke & Albert, together with the local distillery Freihof/Hämmerle, have created a light and fruity gin. To remember an unforgettable stay at Waidegger Wirt, the extraordinary gin is also available for purchase.
Botanicals:
Juniper, currants, ginger, rosemary, orange peel, Lemon peel, lemongrass
Description
Fruity gin from Austria. Light, rough taste off juniper Rosemary and current combined with long lasting fruity notes of a lemon and orange peel as well as lemongrass, ...