An overview of the Nassfeld-Bike-World
950 km MTB and bike tracks in Austria and Italy
46 marked MTB-routes
Trail World: 11 single Trails at Nassfeld and at Weissensee, Pumptracks and a flow trail for mountain bikers
A 11,7 km long lift & bike-giro – longest downhill track of the Alps
4 summer- mountain lift/ cable cars at Nassfeld and at Weissensee with MTB-transport
Bikes- und E-Bikes for hire: "Hire and return anywhere"
Trail-courses and technical training for (mountain) bikers
Bike-guiding and -shuttle
46 cabins, huts, and alps

Bike hire directly at the hotel:
Mountain bikes, ladies' - & children's bikes available free of charge.
New this summer: e-bikes for hire directly at the hotel (with fees)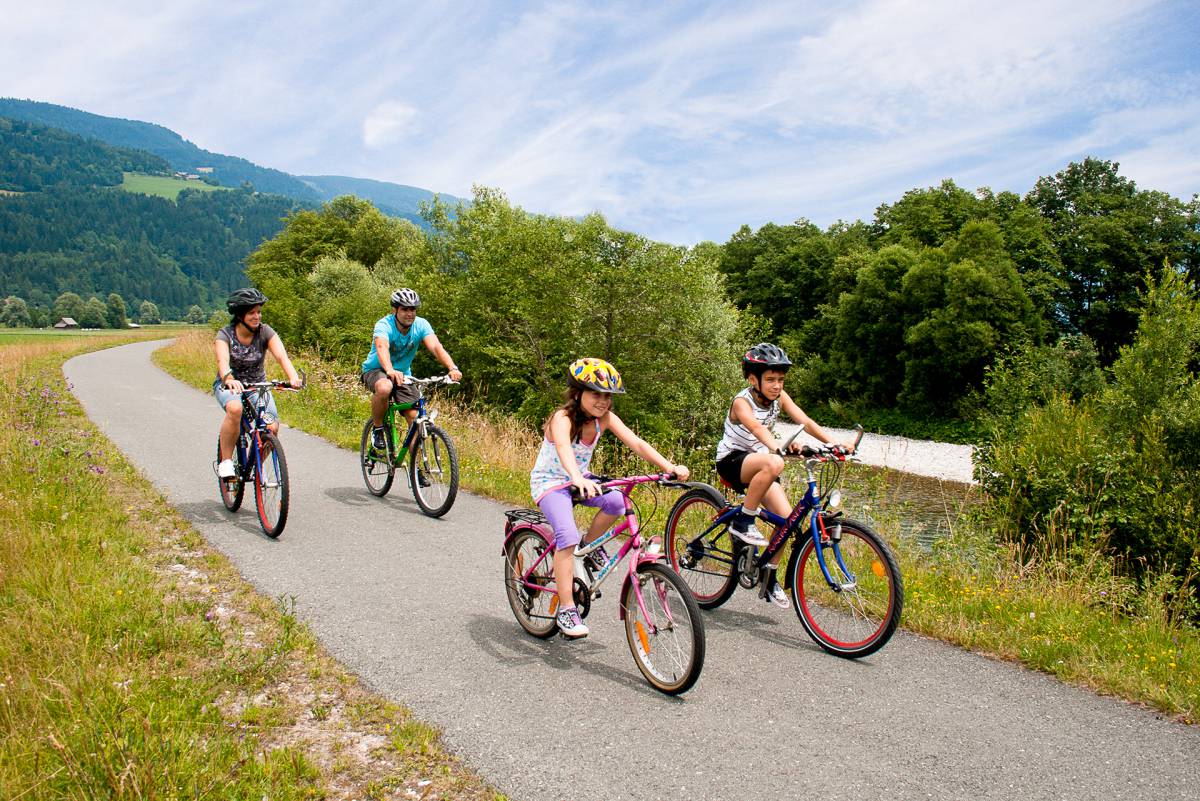 46 mountain bike- and bike tours
With a total of 950 kilometres of routes and tracks, bike enthusiasts will be perfectly happy in the Bike World. Together with our Italian neighbours, we offer a destination for bikers that not only convinces but enchants. The Bike World is a seemingly endless and surprisingly diverse playground, where all bikers feel right at home. Bikers of all categories and all preferences such as classic tour bikers, Flow fans, as well as enduro-bikers will find the right terrain to enjoy their favourite pastime and sport. And of course, e-bike riders, more comfortable bikers, or those cycling as a family will find their ideal cycling tracks.
The Lift & Bike Giro
It is the longest track of the Alps. While it is not really a downhill track, it still offers something for experienced junior-downhillers – at best accompanied by adults.
MTB technical courses and trainings, offered by Sport Sölle, ideally prepare those action-hungry bikers for the next tour.

Those who do not have a mountain bike of their own can simply rent a bike from the valley station.
And those bikers who find that even the longest track is too short or not challenging enough, can increase their adrenaline levels on the last few parts of the Gmanberg flow trail.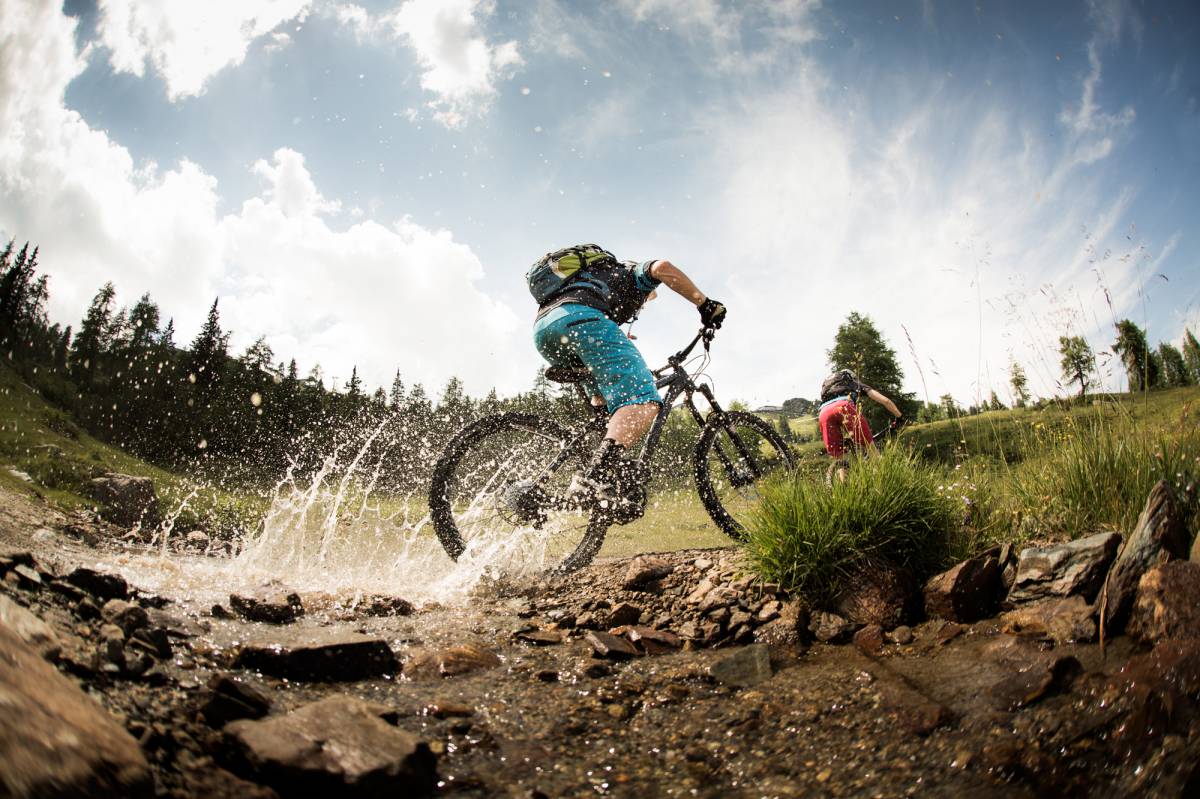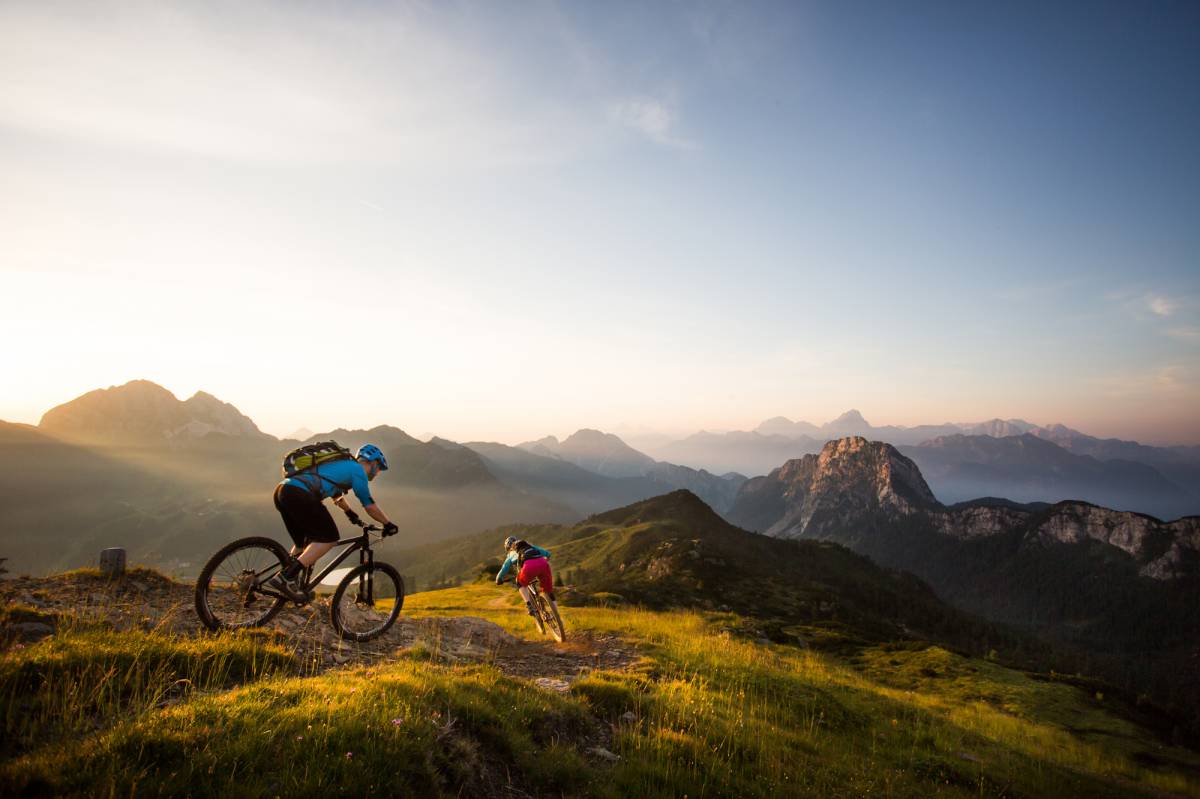 Trail World
What makes the trail world the ting it is today? Tracks and trails that have once been used by hikers or even smugglers have been rediscovered and renewed to nature-like single-trails. Eleven of said trails are already part of the World of Mountains & Lakes and some even cross to border between Austria and Italy. The variety in landscapes, tracks and cuisines is the reason why inter-national trailing is worth trying out.

From simple to difficult:
The "Easy Way" allows beginners to practice their skills before trying the challenging "Chri" or "Yannick" trails. Trail World has routes, tracks for every level of skill – adrenaline guaranteed.
11 diverse tracks from the Lift & Bike Giro and the pump track to special single trail courses and bike training and guiding make the Bike World an experience that cannot be missed!
Pumptrack Tröpolach
The pumptrack Tröpolach. Die concrete track, with its steep turns and pumps and "Steinfeld Biker" invites you to show, test and improve your skills on the bike.
However, not only bikers can enjoy the hard concrete surface of the track, skateboarders, scooter fans and inline skaters are all welcome to try this newly opened track.